iTunes / Apple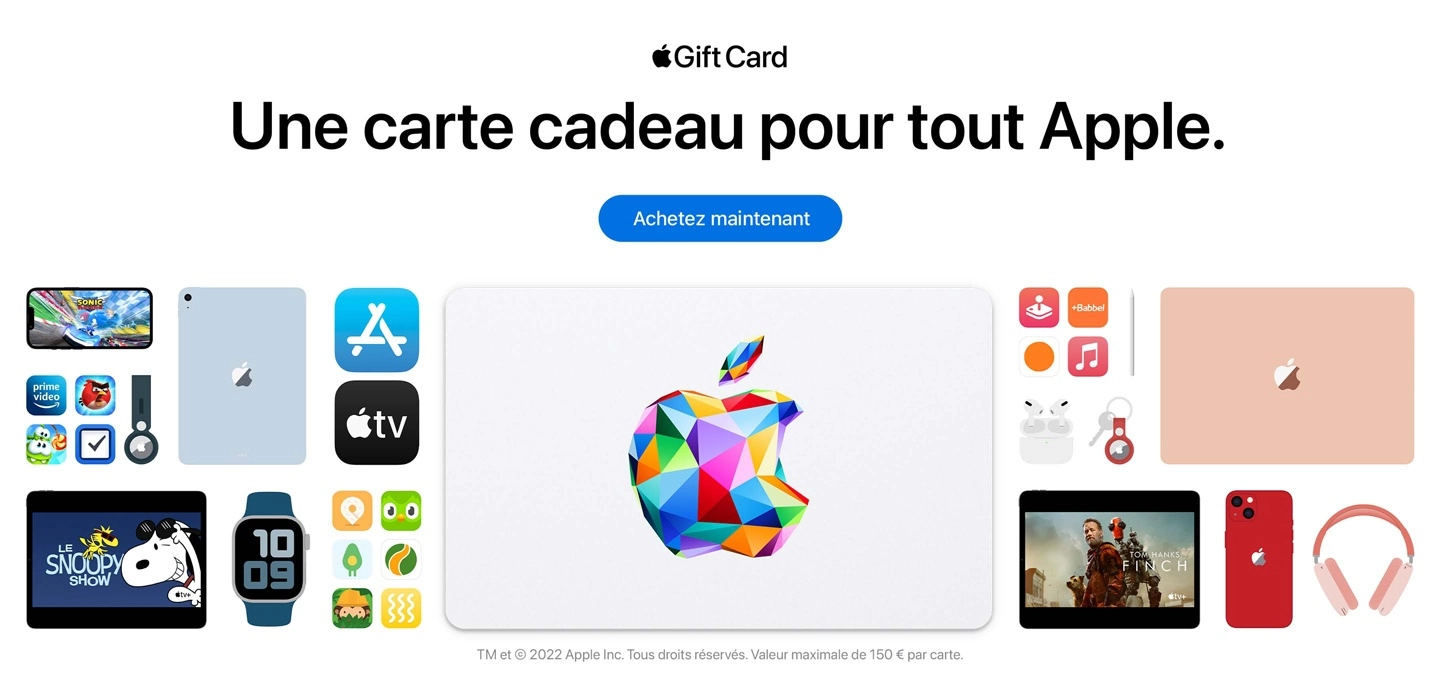 Apple users, read this carefully! You can purchase Apple iTunes gift cards from the 3mkstore and take advantage of our offers that extend beyond gaming, yet remain strongly connected! After all, music and games have been close since the age of games, and modern events haven't changed that connection even one iota. Buy your iTunes gift card and listen to your favorite songs while playing the world's best video games, or stretch your legs and enjoy a podcast with a guest or host you really like! There's honestly so much content in iTunes that there's no doubt that when you receive one of Apple's iTunes gift cards, you're bound to find something you really like!
What is an Apple Gift Card?
The Apple Gift Card is the new version of the App Store and iTunes gift card, a gift with endless possibilities. You can use the gift card to top up your Apple account balance, which allows you to buy anything you want from the App Store, iTunes, apple.com and more. Even better, you can use an Apple Gift Card at your local Apple Store to purchase the latest iPhone or any other device or accessory. It's the perfect gift card to give, or to treat yourself.
Why buy your Apple Gift Cards at 3MKSTORE?
Don't like to wait? No problem. As soon as we receive your payment, the code will be displayed on your screen. You will also be able to find your Apple Gift Card code in your 3MKSTORE account and it will be emailed to you.
You can purchase the Apple Gift Card with any payment method available in your country, so you don't need to use a credit card. Furthermore, you will always receive an official code, since we are an official Apple partner.
Fast delivery by e-mail
Official 100 % codes
Several local payment methods
How do I redeem an Apple gift card?
When redeeming an Apple store gift card or other iTunes voucher code, simply follow the instructions provided below:
Open the#039;iTunes application on your device;
Scroll to the bottom of the screen;
Press the option Reimbursement ;
Enter manually the code of your app store gift card ;
Press the Redeem in the right corner;
Enjoy your purchase!
Where can I use my Apple Gift Card?
Previously, iTunes cards could not be used to purchase Apple hardware, such as a MacBook or iPad, but with the new Apple Gift Card, you can buy anything from Apple. That means you can use it to buy an Apple Watch, iPhone, MacBook, AirPods or any other Apple accessory at any Apple Store. In addition, you can also use your card at apple.com or the App Store to purchase apps or make in-app purchases.
You can also use your Apple Gift Card for various Apple services and subscriptions, such as Apple Arcade, Apple Music, Apple TV+, iTunes, Apple one, Apple Fitness+, iCloud+, Apple News+, Apple Books and more.
How do I check my Apple account balance?
Once your Apple Gift Card is activated, you can view your balance on any device. Here's how to do it:
Open the App Store (application) or apple.com and connect
You may need to enter your Apple ID
If there is money left on your balance, the amount will be displayed on your screen. If not, you will not see any balance.